About Injury Cases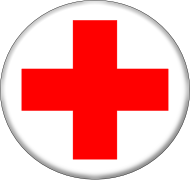 Personal injury occurs when someone is injured and they have incurred damage as a result of the injury. The laws, federal and state, allow an injured party to receive compensation for their injury if the injury was caused by another party. The compensation is known as "damages." The compensation is due to another individual's recklessness, negligence, carelessness, deliberate indifference or actions that can cause others harm. In order to find someone liable, you typically must meet 3 elements:
The individual had a legal duty by the defendant to the plaintiff.
The defendant must have breached their duty.
The plaintiff suffered damages as a result of the defendant's breach of duty.
Of course the law is more complicated, especially when you consider the different types of personal injury cases, rules of procedure and the various rules concerning evidence admissibility.
Recent Geraci, Arreola, & Hernandez LLC Injury Success Stories:
Reported: 2/7/2017
Geraci Arreola, Hernandez LLC and their co-counsel obtained a $450,000 settlement in an injury case. Our client, a hard working mason, herniated discs in his back after tripping over debris left over from a cement company. The cement company did not clean up after working, creating an unsafe work environment and causing our client's injury. After settling, the client can expect to receive more than $170,000 from his injury.
Do you think you have a personal injury case, birth injury, worker's compensation case, motor vehicle accident case or other serious injury case? Contact Geraci, Arreola & Hernandez, LLC today: 1-800-CALL-PFG.
Learn About Our Other Areas of Practice